Gîte Hérault
Village of gîtes near Saint Guilhem Le Désert
In the South of France, in the heart of Languedoc-Roussillon, Occitanie, Hérault filled with oustanding, unique sites, shaped by man and nature. Close to the Meditteranean, the mountains, the vineyards and towns, it's rich cultural heritage is waiting for you. Very close by our holiday village, set in its' starkly contrasting timbres of earth, you'll find Lake Salagou, spread out over 800 hectares. The Relais du Salagou is also centrally located for exploring the many charming villages and unique landscapes typical to Hérault.The cirques de Mouréze and Navacelles, the caves of Clamouse and Labeil, The Saint Jean de Fos potteries, the gorges of Tarn and Héric, the buddhist temple Lérab Ling de Roqueronde, Villeneuvette ( former Royal manufacturer) and the village of Saint- Guilhem-le-désert.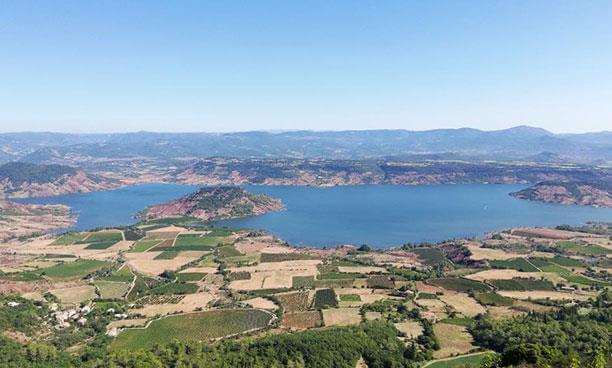 Salagou valley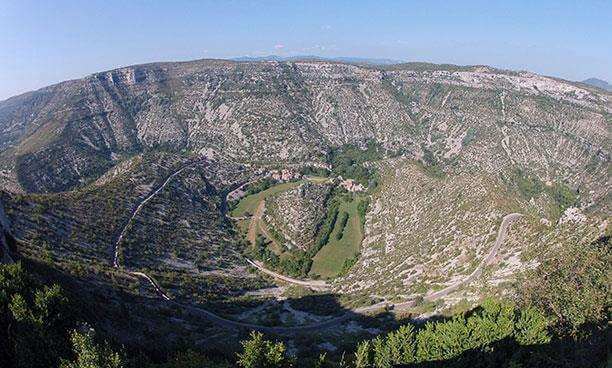 Cirque de Navacelles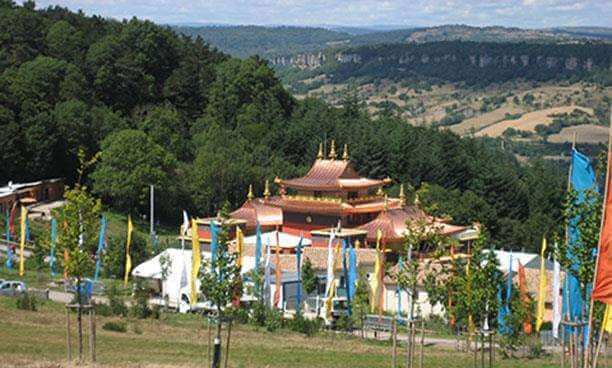 Buddhist Temple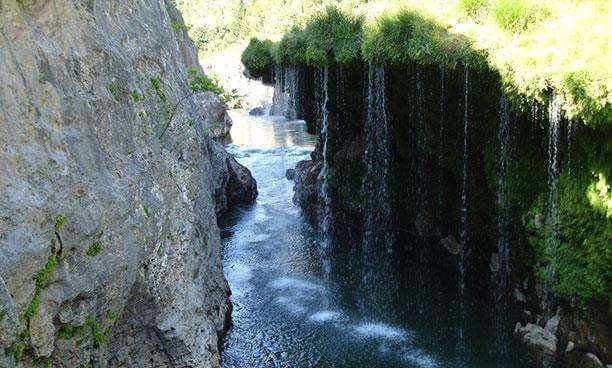 The Hérault Gorges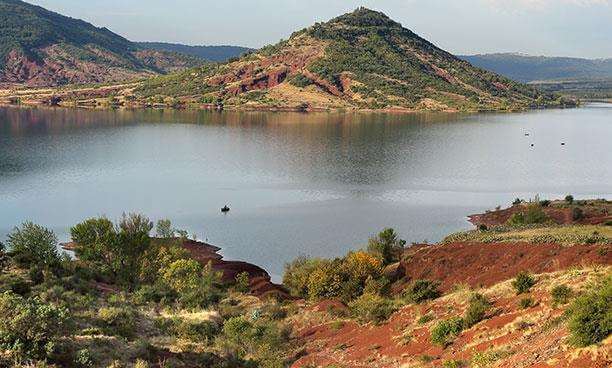 Lake Salagou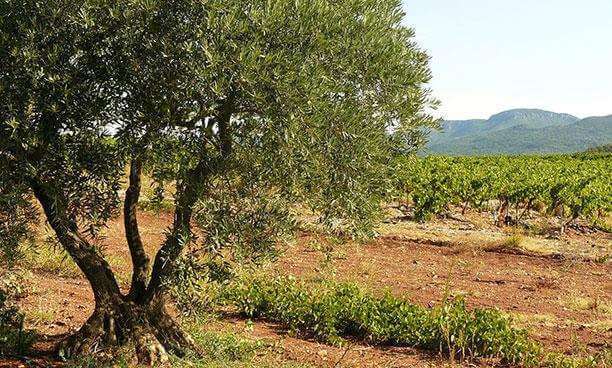 Salagou Olive Groves
Discovery holidays
In the steps of the Knights of theTemplar Order, or on the Meditteranean coast.
A little further north, the Larzac plateau offers a total change of scenery, and you'll trace the steps of the Knights of the Templar Order, at La Couvertoirade.
Heading south, treat yourself to a trip to Sète and explore le Canal du Midi.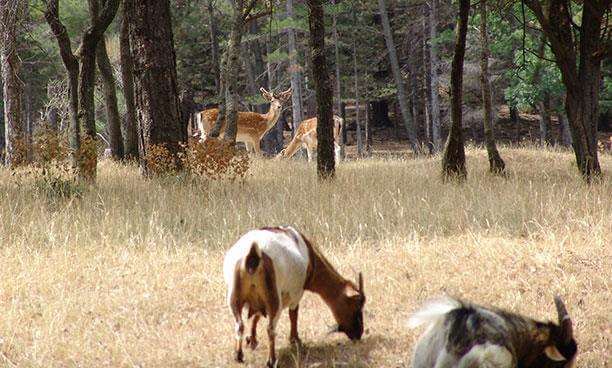 The Larzac Plateau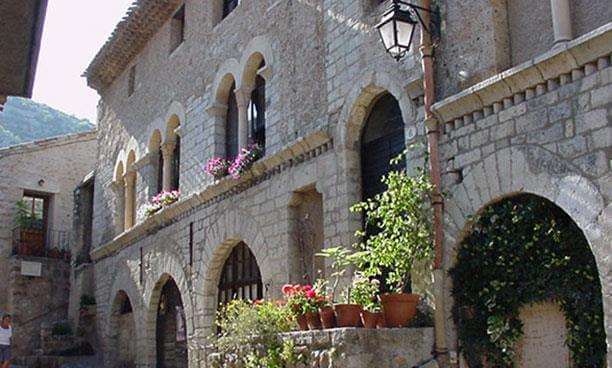 La Couvertoirade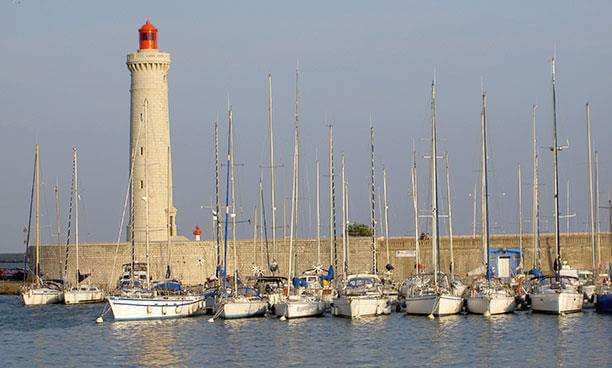 Sète
Holidays in nature
Hiking or mountain biking.
Come and discover the most beautiful trails, hiking, by mountain bike or on horse back around Lake Salagou.
Hikers, confirmed or amateurs, solo or in company, you'll be spoilt for choice around and about Lake Salagou with it's 20 trails ranging from 3 to 30 km. 300km of signposted paths are staked along the ''ruffes'' to guide you and satisfy your curiousity: Lake Salagou, its surrounings and the rich natural and historical Lodévois and Clermontois heritage is simply stunning !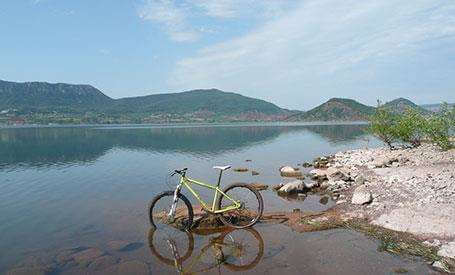 Hikers, you'll be in your element in the surroundings of Lake Salagou.
There are twenty or so sign-posted trails for you to enjoy around Lake Salagou ranging from 3 to 30 km.
Getaway holidays
Bikers : great routes around Cirque de Mourèze
Winding along the mid-range Haut Languedoc mountains you'll discover the Cirque de Navacelles or Mourèze, gorges such as the Héric, beautiful rivers for bathing and picture-postcard villages.
En route, why not a historical, cultural and culinary pause at one of Frances' top listed sites Saint-Guilhem-le-désert, or take a moment to appreciate the breathtaking russet scenery of other great listed sites such as Salagou or Mourèze.
Barely 50 km away, you'll find yourself in a new lanscape : between the vineyards and the scrubland, dense forests with winding roads, or coastal walks beside the Meditteranean.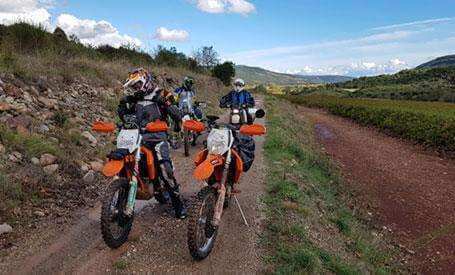 Breathtaking scenery…
A treat for the eyes and for touring in the car...
Fishing holidays
Fishing at Lake Salagou
Fishing at Lake Salagou has an excellant reputation.
Lake Salagou is heaven for anglers as the lake is well-stocked.
It has a large quantity of predators ( pike,pike-perch, perch ) ample quantities of white fish (roach, tench,rudd, bream, crucian carp) and a large presence of the common carp and mirror fish.
And most importantly, the majority of the banks are easy to access, leaving your options open for all types of angling. But please note that thermal motors are not authorised. Only electric motors are allowed.


Lake Salagou
A stunning panorama
This man-made lake was created in the late 1960's to help irrigate the surrounding agricultural lands. It also controls the levels of the rivers Lergue and Hérault. A magical place born from geological episodes, Lake Salagou (800 hectares) is a vast stretch of water set in the middle of dry red rocks "les Ruffes", a mixture of bright fascinating hues : red ocre, black basalt and mutiple emerald shades of flora. These timbres, this red earth, unending roads in the middle of the desert...
It's almost like the Grand Canyon ! Timeless, Lake Salagou is an astonishing sight to behold.
Its' geology and biodiversity are unique.
A playground for walking, cycling or horse riding. Numerous watersports can be enjoyed at the lake : sailing, catamaran, rowing or pedal boats… It's also a well-known spot for predator fishing.